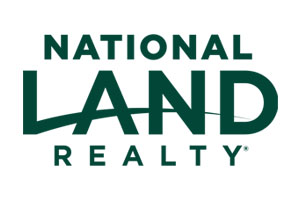 This is the greatest time to live in Kansas City (KC) Metro, my home!! KC has several key components that make it an excellent hub for all transportation and logistics operations. It is the largest rail center in the United States with five Class 1 rail lines, Foreign Trade Zone program, generous utility capacity, and significant fiber infrastructure for our entire metro. Our community is located at the intersection of four of the nation's major interstate highways I-35, I-70, I-29, I-49. No other airport in the six-state region transports as much cargo as Kansas City International, and in 2023, our air center will expand with greater access to global and nationwide trade. Located on the largest navigable inland waterway Missouri/Mississippi River. 
Being a Transitional Commercial Land Professional, a registered lobbyist, and a former elected official, I develop land, write policy, and create new opportunities by writing legislation and protecting landowners. Land sales are moving faster than ever after COVID as the community comes together to build out supply chains, warehouses, home inventory, and multi-family complexes. Private landowners are making their vacant land work again through farm or energy leasing. 
In my home life, I tend to horses and livestock. With my family and community, I've found that transitional land extends to more than just finding and buying land or selling land for the top dollar. Part of what makes land ownership and land investment meaningful for so many are the traditions, knowledge, and power behind land ownership. Land provides the ability to use it for your desire, whether that is hunting, fishing, ranching, commercial plaza buildouts, conservation, mineral estate, you're forever home, or subdivisions for a growing community. 
If you are in the Kansas City area and want to make this your next place to buy land, I would love to show you the best BBQ places the locals know and help you find the right piece of land. 
Selling land is more than just a listing. The due diligence, different contracts, and disclosures required to prepare the land for its showcase take a skilled land expert to make sure everything is being transferred with the sale and you are getting the highest and best value the land can produce. Every parcel of land is like a fingerprint and I am happy to sit down and see what is the best for you and where you want to go next. 
Angeliina was able to create for me a strong portfolio of what the land I'm considering looks like, and how to get the most of what I have. She took a lot of my questions from someone new to buying raw land and she was able to find ways to make the data easy to understand for me and my wife. I feel more confident being able to start investing in land and highly recommend her to anyone looking for land.
– Jacob S. (August 29, 2022)
When it comes to knowing land there is no one that I would trust my clients with more than Angeliina. Her expertise was shown throughout the transaction as she took great care of our clients and their best interest. She was a fantastic communicator and kept me in the loop so I always knew what was going on. Whenever I have clients looking for land there is only one agent that I will work with. 5 stars!!!
– Bryan F. (August 22, 2022)
Angeliina's knowledge of land development, entitlements and her patience continues to be useful every day in finding the kind of land I'm looking for when I want to grow my portfolio. She is a serious listener who kept track of my site criteria to make sure that when I looked at land, it met my requirements so that no time was wasted. I never felt pressured by Angeliina, and her due diligence in making sure that all the options in our market are constantly brought to the table has been great in my search for my next commercial development.
– Erik C. (August 22, 2022)
Very professional and Angeliina is go-to agent for land!
– Aubree K. (August 03, 2022)
Our market keeps changing, especially as new businesses look to find the Kansas City metro home. Angeliina has an exceptional eye for where to look for great land for commercial development. She understands the trends and her ability to find out anything we should know in advance helps make sure that no one is wasting their time.
– Jamie B. (August 02, 2022)
Kansas City area is growing, and Angeliina was able to see the opportunities and pitfalls, and her knowledge about how county planning helped me re-evalutate my opportunities so I wouldn't be on the sidelines. Grateful for her advice and the way she keeps you up to date. Excellent client care!
– Matthew C. (July 27, 2022)
This is a land agent that can make you feel special. Definitely make sure to have Angeliina at National Land Realty on your side! Saved a lot of money and resources using a professional!
– Joshua K. (July 27, 2022)
Couldn't recommend anyone anymore than I recommend Angeliina. She made sure I made good decisions and thanks to her, I saved myself from a huge potential mistake. Don't think you can buy land yourself. There are too many things you don't know about it and I'm so glad I listened. Full recommendation!!
– Jacob F. (July 27, 2022)
Absolutely incredible patience and service. Angeliina's attention to detail is really a cut above everyone I have dealt with; I never felt pressured or pushed into anything, and I was always given every piece of information I would need.
– Angie G. (July 27, 2022)
I highly highly highly recommend Angeliina! She is one of the most knowledgeable in the market right now and treats you like family! She always keeps your best interest at heart!
– Michael G. (July 27, 2022)
Angeliina is so knowledgeable about the industry and genuinely cares about her clients' needs. She will help you make the best decision for you! She knows so much about all things land and land ownership. Let her help you make your land decision! She won't steer you wrong!
– Jennifer P. (July 25, 2022)
Wish I could give Angeliina Lawson more than 5 stars. She went above and beyond to find and get us the perfect property. I can't imagine there is anyone more hard working or more knowledgeable about buying or selling land. Highly recommend.
– Jill C. (May 25, 2022)
Angeliina was outstanding in the support and help she gave us when buying our home. From helping to find homes to look at, to the closings on our home we bought, and the one we sold. She is very trustworthy and always had our best interest in mind. She will always be a dear friend to us.
– Donna C. (April 26, 2022)
She is knowledgeable, connected, and will make you as successful as possible!
– Yunus O. (December 20, 2020)
Relentless, resourceful, and relate ability. Angeliina, showed us several properties
and she always knew the property's pros and cons before showing us. She was a
wealth of knowledge, not just about the house we were looking at, but where it stood
in the current market, and if pricing might be stretched too much. We wanted to
invest in a home, and she was vested in us. Thank you, Angeliina.
– Mike P. (October 13, 2020)
Angeliina helped us sell our home with true expertise. She helped us sell within 2
days for a price above asking! She assisted with everything from negotiation to final
cleanup. I would be glad to work with her again and highly recommend her.
– Mitch P. (September 11, 2020)
Fantastic and thoughtful agent who worked daily to keep me up to date and
informed. First time I've sold a house and of course, I had lots of questions,
concerns and a few moments of worry, but Angeliina provided great details and
made sure the selling experience was a positive one.
– Christopher R. (November 01, 2019)
Angeliina was an amazing realtor, she listened to our every need. She was amazing
and worked with us until we found the house we loved. I definitely recommend her
for everything.
– Sam A. (August 11, 2018)
Land by State
Land Professionals by State