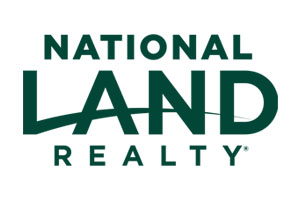 Allison Liuzzo joined the National Land Realty Team of Land Professionals in September 2022. Previously, Allison was a business owner and entrepreneur in Louisiana for over 15 years. In recent years, she has been working alongside with developers and brings a strategic approach using her background and knowledge in business, and having worked with multiple investors. Allison is a strong communicator, organized, and dedicated to the work she does. She also volunteers for various fundraisers around the East Baton Rouge area. Allison is passionate about business and coming up with processes to help other companies and investors be as efficient as possible when making decisions. Outside of her career, Allison enjoys spending time at the beach with her family and friends, cheering on her son at high school football games, and of course LSU! She and her husband, Joey, have been married for 17 years, they have an amazing son, and are lifelong residents of Baton Rouge, LA. 
Allison Liuzzo is the sole reason for the rating!
– Stephen b. (October 12, 2023)
– BEN M. (September 18, 2023)
– Nicholas G. (August 15, 2023)
– Justin J. (August 14, 2023)
Allison went above and beyond in every aspect of our purchasing experience. She did all of the coordinating on my behalf as well as ensuring to the seller that we always had a deal. We personally ran into some issues with funding but Allison was there to keep everyone updated and on point to make sure the deal would not fall through!
– Hayden F. (August 02, 2023)
Land by State
Land Professionals by State