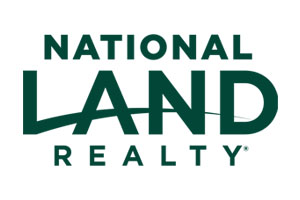 Allan is a Registered Forester and has been in the land and timber business since receiving his B.S. Degree in Forest Management from Auburn University in 1980. He has experience in wood procurement, timber management, and supervising logging operations. He joined National Land Realty in 2015 and has been very active in helping clients buy and sell land, especially hunting and timber land. Allan lives in Tuscaloosa, AL, with his wife, Alison, and dog, Gus. He enjoys hunting, fishing, and spending time at his river camp, but mostly, enjoying time with family.
– Mitzi W. (June 07, 2022)
– Jack N. (October 16, 2019)
– Ian B. (August 14, 2019)
– Jacqueline W. (January 25, 2019)
– Patrick B. (December 27, 2018)
– Denny W. (December 12, 2018)
I can't recommend Mr. Hixon enough. He's been a trusted advisor to my family who always does what he says and provides honest advice according to the goals of his customer and not based off his own self interests. I'll never do business with anyone else.
– Sam F. (December 03, 2018)
I like that Mr Hixon was always answering my questions and was always nice.
– Theresa H. (October 28, 2018)
Allan kept me informed, if need be - he took charge of the property, knowing what I wanted for it and sold it.
– John Phillip T. (February 16, 2018)
Mr. Hixon was kind and professional. My wife had some miscommunications and misunderstandings about the sale. After speaking with Mr. Hixon, and his understanding of my complicated work schedule... we had a more than smooth process. We could not be more pleased with his professionalism and his sincere desire to have good business deal.
– Alex M. (November 08, 2017)
Very pleased with Allan as to how he helped us buy this property. He was available to us every stop in the process and answered all of our questions. THANKS!
– Ron M. (September 12, 2017)
– David D. (June 14, 2017)
Allan Hixon was a pleasure to work with. He found numerous potential buyers for our property. He was always just a phone call away and very patient with me.
– Faye S. (April 17, 2017)
I live in another state - he kept me informed.
– Michael S. (February 03, 2017)
Thanks so much. Allan did an outstanding job all around.
– Tim H. (January 18, 2017)
Allan Hixon put together a deal that satisfied the purchaser's wants and made my land more attractive to the market. As you have noticed, his services were excellent.
– Keenan C. (May 31, 2016)
A friend had bought a piece of property using Clay Rice and now I know why he recommended him!!! Great Guy! Clay Rice went out of his way to help find what I was looking for.
– Mark B. (May 31, 2016)
Land by State
Land Professionals by State