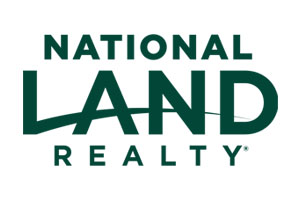 As an Alabama native, Adam grew up with a passion for the outdoors and the desire to work and assist others in land and wildlife management. Adam is a graduate of The Citadel earning a Bachelor of Science Degree in Business Administration. Upon graduation, Adam gained his commission in the United States Army where he served in various positions throughout the United States and abroad. Upon returning home, Adam entered the business sector working in an array of industries from pre-cast concrete to being the managing member for a business valuation firm. Adam is knowledgeable in non-commercial horticulture, site reclamation, pond management, and wildlife habitat improvement. Adam is currently an Associate Broker of National Land Realty's Tuscaloosa Office where he also manages and develops properties throughout Alabama. Adam is devoted in helping his clients sell, acquire, and create their dream property.
Adam and his two children Shane and Savannah reside in Tuscaloosa, Alabama. He is proud to be a part of the National Land Realty team and will be happy to assist you in reaching your land goals.
It was great working with National Land Realty, specifically thanks to Adam Aderholt. He helped out by working through dozens of properties even before we were able to come see any. He was a tremendous resource and will give accurate info on land, tree and recreation value. He provided me with specific numbers which were all confirmed to be spot on by a forester later on. We plan to use Adam for all our future land purchases or sales!
– Reid S. (March 23, 2022)
Adam has helped us buy and sell parcels of land and has done a great job. I would recommend him if you are in the market for land.
– Marbury M. (March 21, 2022)
Adam helped me locate a property as I described my needs to him and has helped me sell the property I wanted to sell. He has been helpful, professional, courteous and responsive at every step.
– John M. (June 01, 2021)
Adam did an excellent job of helping us obtain some property that fit our described objectives. He was responsive, thorough, and professional. I would recommend him to anyone looking to find some property in West Alabama.
– Mike W. (June 01, 2021)
Adam was thorough and professional while handling a problematic sale. We are out of state, and it was a large, unoccupied tract with some access challenges. He persistently showed the property and was able to highlight the hidden beauty that was within the overgrown property. I am appreciative of the quality service I received from Adam. I highly recommend him if you have acreage to sell or if you are looking for the perfect refuge from the city- he is an expert in land sales and acquisition.
– Cassandra D. (March 02, 2021)
Excellent experience with National Land Realty. Adam Aderholt was prompt, courteous and honest. If you are looking to buy or sell land, I highly recommend considering Adam and National Land Realty to work for you.
– Mark S. (March 01, 2021)
Adam Aderholt was the absolute best from start to finish! He always followed up; provided his best guidance; patience; generosity & the most important to me was his honesty! Honesty is everything for me; if liked it or not, that's what he gave! I would recommend him to anyone that is purchasing land!
– Kristen G. (November 14, 2020)
Great help...responsive to my questions...very professional
– Greg G. (November 11, 2020)
Adam has been responsive and creative in helping us list, sell and close on our land deal. Couldn't be happier with his efforts.
– David W. (November 11, 2020)
Adam Aderholt has been great to work with. Very knowledgeable about timber and land management in general. Highly recommend.
– Kris D. (November 11, 2020)
Land by State
Land Professionals by State