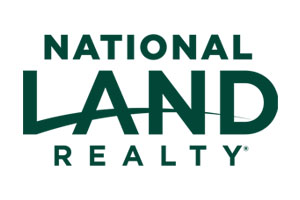 Close
Contact Tyler Van Meeteren
Fill out the form to the right and click "Send" to contact Tyler.
Tyler Van Meeteren joined the National Land Realty team in 2016. Tyler is a seasoned GIS professional who has dedicated his career to exploring the new frontier of locational intelligence for the outdoor and land services industries. Over the last 17 years, he has honed his expertise in data collection, project management, and spatial analysis to become a pioneer at the forefront of building innovative, flexible, and user-friendly GIS solutions for clients around the country. In his role as Director of GIS, Tyler oversees all internal GIS data development, leads team members in the design and development of applications, and manages over 600 GIS projects per year for agents and clients across the country. He has been instrumental in the implementation of several National Land Realty proprietary technologies such as Land Tour 360® and LandBase™ and continues to aid in the design and development of them.
When Tyler isn't working, he enjoys the outdoors, spending time with his family on their acreage, attending his children's activities and teaching them how to play sports, and playing golf. Tyler and his family currently reside near Omaha, Nebraska.
Land by State
Land Professionals by State