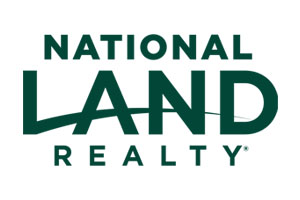 Scott Lawrence joined National Land Realty in 2019. Scott has 16 years of experience in the real estate industry and is currently a managing partner with Southern Resources Mapping Corporation, an aerial mapping/surveying company located in Tuscaloosa, Alabama. He is also the owner/operator of a timber and row crop farm in Fayette, Alabama, that was awarded the Alabama Century and Heritage Farm designation by the Alabama Department of Agriculture and Industries in 2008. 
Scott is involved in several organizations such as the Alabama Forestry Association, Alabama Treasure Forest Association, and Forest Landowners Association, among many others. He has a bachelor's degree in geographic information systems from the University of Alabama and is knowledgeable in timber sales, reforestation, and other silvicultural activities. As a Land Professional, Scott has a desire to help his clients find the perfect property to make their dreams a reality.
Scott and his wife, Stephanie, have a daughter, two grandchildren, and a dog named Hunter. When Scott isn't working, he enjoys spending time hunting, watching football, and spending time with his family on their farm in Fayette, Alabama. 
Land by State
Land Professionals by State