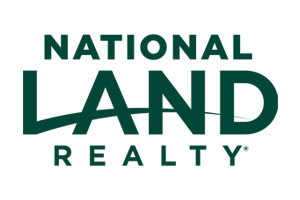 Close
Contact Moriah Menz
Fill out the form to the right and click "Send" to contact Moriah.
Moriah joined National Land Realty in November 2020. She graduated with her Associates of Science in Accounting in December 2020 and will be starting the University of South Carolina as a Junior in Spring 2021. Moriah is beginning her accounting career with National Land Realty and would like to learn more about the real estate industry. She is responsible for processing commission payments, maintaining financial records, running month-end financial reports, and recording a wide range of financial transactions.
Moriah was born in Des Moines, IA, and has lived in SC for 11 years. She recently married and is enjoying life as a newlywed with her husband and two dogs. Moriah would love to spend more time exploring new cities with her husband and try new foods. She plans on starting her MBA shortly after her bachelor's degree and spends most of her time outside of work studying.
Land by State
Land Professionals by State