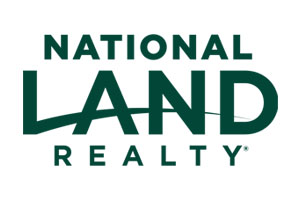 Close
Contact Ed Gannon
Fill out the form to the right and click "Send" to contact Ed.
Ed Gannon joined National Land Realty in July 2021. He has 25 years of experience in real estate and land sales as well as extensive experience in running a cattle farm, managing wildlife and timber for over 30 years. Ed owned and operated AgSouth Farm Supply for 7 years where they specialized in recreational farming and wildlife management. He enjoys selling recreational tracts that promote relationships between family and friends and has sold numerous properties dealing with hunting, farming, and timber.
Ed and his wife, Carley, with whom he has a son, Barkley, live in Macon County, Alabama. In his free time, Ed can be found hunting, fishing, and golfing. He is also a founding and present board member of Life On Wheels Alabama as well as the owner of The Vintage Olive in Montgomery, AL.
Land by State
Land Professionals by State