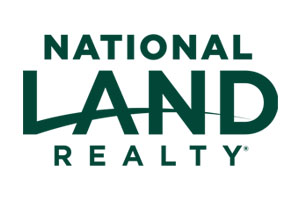 Debbie Durkee joined National Land Realty in October 2021.  She is licensed as a real estate broker in Oklahoma and in Kansas.
Licensed since 1994 and a full-time REALTOR since 2005, Debbie has the knowledge, experience, and tools to help you with your real estate needs, whether you are buying or selling vacant land or a ranch.  Debbie has sold many types of properties, but horse properties are her favorite.  Debbie is passionate about re-uniting severed mineral rights with the surface rights (i.e., "putting the cake back under the icing").  She also has extensive experience working with lenders on behalf of homeowners doing short sales.
Debbie has received many real estate designations and certifications in her years including:
She worked as an Executive Secretary for 3 years at Henson-Williams Realty (a commercial real estate development company) prior to joining the real estate industry as an agent. Before that, she had been a law librarian and a Certified Records Manager (CRM) at Gulf Oil Corporation in Pittsburgh, PA.  She had also headed up the Hardesty South Regional Library in Tulsa, OK, and had been an Acquisitions Librarian at Albany Law School in Albany, NY.
Debbie is married to John and together they live in the Brookside neighborhood of Tulsa, Oklahoma, and have a German Shepard named Abel. In her spare time, she enjoys walking Abel, riding her bike to the nearby Gathering Place, reading, cooking, baking, gardening, singing, and teaching in the Level 3 Catechesis of the Good Shepherd atrium at her church.  She also volunteers at Ascension St. John Medical Center in Tulsa, helping the chaplains by visiting patients to provide pastoral care as needed and to sit with imminently dying patients who have no family or friends.  She volunteers as an urban forester at Up With Trees, helping to identify and assess trees along highways in downtown and midtown Tulsa and helping to take care of Tulsa's canopy. 
Debbie spent many years on a hobby farm in Claremore, OK where she rode her horses and enjoyed a country lifestyle within commuting distance of Tulsa, OK.
As a kid, Debbie had grown up in Brewster, NY, which was within commuting distance of New York City, where Debbie's father exported oilfield equipment for his Tulsa clients.  In Brewster, Debbie was privileged to ride field hunters at Duhallow Stable and to hunt with Goldens Bridge Hounds.  When she moved to Tulsa in 1984 she did the hunter-jumper thing at Landmark Farm in Bixby and a little bit of dressage at Woodridge Farm in Claremore.  Now Debbie is an armchair rider and a bird watcher.
Land by State
Land Professionals by State