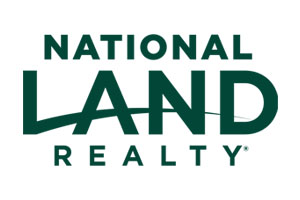 Chris Bell joined National Land Realty in September 2022, working with a formidable team of partners, brokers, and staff with extensive knowledge and diverse skills. Whether you are an investor, owner, occupier, or developer, Chris consistently delivers results aligned with your strategic business objectives.
Chris is a passionate commercial real estate professional providing services in dispositions, acquisitions, investment sales, and assemblages within urban and urbanizing areas of Metro Atlanta. As Atlanta continues its efforts on sustainable growth, Chris is uniquely positioned to assist property owners and investors with strategic transaction plans aligned with the socio-economic needs of the region.
Chris began his real estate career in 2006, in a corporate real estate role within the government sector where he spent over 16 years and was responsible for managing due diligence and acquisition activities on 350+ transactions. Over his time in the government sector, Chris acquired over 300,000 square feet of commercial space, 3,500 acres of transitional land, and 20+ miles of PATH multi-use trails in Metro Atlanta.
Beyond land transactions and navigating local government red tape, he has extensive knowledge and expertise leveraging Geographic Information Systems (GIS) technology to address complex problems through data-driven solutions. Chris understands the power of mapping and data analytics to uncover hidden opportunities for a competitive advantage in site selection, marketing, due diligence, and determining factors that drive growth.
In his free time, Chris enjoys hiking, traveling, and working on his aim with target practice. He is also an active member of Leadership DeKalb, Project REAP, as well as African American Real Estate Professionals of Atlanta. He and his wife, Re'Nauta are based out of the Stone Mountain area, where they live with their two children and their two dogs.
Land by State
Land Professionals by State