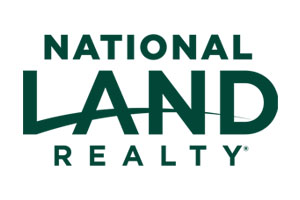 Barkley Gannon joined National Land Realty in 2019. Barkley has several years of land-related experience working as a manager at Agsouth Feed and Seed Supply. During his time there, Barkley was able to help landowners set up, manage, and grow their deer herds. Barkley also spent four years as a student pastor at his church, River Town Community Church, after attending the University of Mobile and majoring in Christian Studies. 
Barkley's background in ministry has allowed him to be around all types of people, forge relationships and establish common bonds. He also previously started a retail business which gave him the experience to sell a brand and establish and maintain a clientele. 
Barkley and his wife, Amber, currently live in Daphne, AL, with their son, Chapel.  In his spare time, you can find Barkley hunting, fishing, playing golf, playing music or staying involved in Youth Reach Gulf Coast - Restoring Lost Futures, a nonprofit program designed to remold the values and turn around the lives of at-risk young men, ages 18-22. 
Land by State
Land Professionals by State