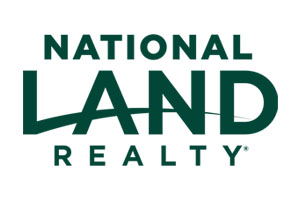 With her extensive background in poultry, agriculture, and hunting, Ashley McCraney offers her clients a deep understanding of farm, land, recreational and hunting properties that perfectly meets their needs.
Having worked with, and been associated with, poultry for more than 10 years, Ashley's wealth of knowledge in this sector is unparalleled. Ashley, her husband, and three children reside in Clayton, AL where they own and operate ten commercial poultry houses. In addition, they also grow peanuts and various produce.
Ashley's ties to agriculture and her community run deep. She is very active in her local Farm Federation and sits on the Barbour County Alfa Farm Federation Board. She is the current Chairman of the Barbour County Alfa Women's Leadership Committee, sits on the Farm City Committee, and assists with various community events.
In her spare time, Ashley is an avid hunter, enjoying whitetail deer hunting and squirrel hunting most. Her father instilled her love of hunting in her at a very young age, as they raised and trained squirrel-hunting dogs and Tennessee Walking Horses for squirrel hunting. She still owns horses today!
Land by State
Land Professionals by State