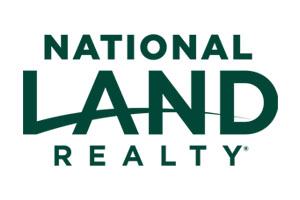 Ryan Davison joined the National Land Realty team in February 2021. He works as a full-time fireman in Muskogee, and is also a prostaff member and field producer for Buckventures Outdoors Television. Ryan is deeply rooted in the small town of Okay, Ok with his wife and 2 children where they enjoy taking care of the farm as a family. He is experienced in cattle ground, hunting/recreational tracts, and land management. He has spent the last 15 years managing whitetail properties from Oklahoma to Kansas. His goal is to make finding your dream property the best and most rewarding experience possible.   
Ryan is a very well rounded real estate professional that can help make your dreams come true! If you're looking for land to build your dream home, hunting/ recreational property, or just a weekend getaway, he's your guy!
– Dustin M. (June 16, 2021)
Ryan is very great to work with! A very nice easy guy to talk to.
– Ashton G. (June 16, 2021)
Ryan Davison is great to work with! An avid outdoorsman and land manager in his own right. Goes above and beyond to see it through that you're investing in the land of your dreams!! Excellent asset to the National Land Realty team!!
– John H. (June 16, 2021)
Ryan is very professional to work with & answered any questions that came up. He made the process easy & I can't recommend him enough.
– Cole C. (June 16, 2021)
Great guy to work with; hardworking, personable and takes on the challenge of finding what we're looking for with great enthusiasm.
– Sherri G. (June 15, 2021)
Professionalism
– Chase C. (June 15, 2021)
Ryan is an awesome guy, who works hard and is good at what he does. I would absolutely recommend Ryan for your land needs.
– Clay P. (June 15, 2021)
Professionalism, Responsiveness
– Austin E. (June 15, 2021)
Land by State
Land Professionals by State