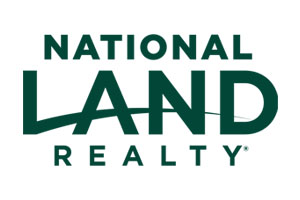 Close
Contact Renny Gilliland
Fill out the form to the right and click "Send" to contact Renny.
Renny Gilliland joined the National Land Realty team in April 2021. Renny previously worked for Highland Park Country Club as a golf professional, G&A Pool Products for 18 years, and Morgan Dees Perfect Aim Sports for 13 years. As a lifelong outdoor enthusiast, Renny has a special interest in recreational properties.
Renny was the recipient of the President's Award for Cornelius Industries from 1996 to 2004 and the recipient of the Gold Star International Sales Award for Proteam Products from 1998 to 2004. Renny is actively involved in the non-profit organization, Sales & Marketing Executives International (SMEI), the 2nd Amendment Foundation, POWER of E. Texas, and Rotary International. Renny currently resides in Monroe, La., with his dog and cat. When he is not working, Renny enjoys golfing, hunting, fishing, gardening, and being the grandfather of 3 children.
Land by State
Land Professionals by State