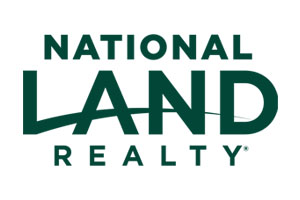 Randy Talkington joined the National Land Realty team in April 2021. Randy has previously worked as a property insurance adjuster. He has experience in handling surface damage settlements for oil, gas, and landowners. Randy received a bachelor of science degree in agriculture from Stephen F. Austin State University. Randy currently resides in the Amarillo, Texas area, with his wife and three rescue dogs. When he is not working, Randy enjoys bird hunting, fishing, and golfing.
– Steve T. (June 27, 2022)
The agent was very knowledgeable on land value, very friendly, and pleasant to work with. They kept me informed at all times. I was very pleased to get to work with Randy Talkington and I would definitely recommend their services.
– Linda S. (June 06, 2022)
Land by State
Land Professionals by State