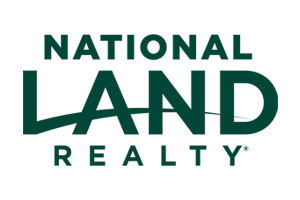 Close
Contact Matthew Davis
Fill out the form to the right and click "Send" to contact Matthew.
Matthew Davis joined National Land Realty in 2019. Matthew grew up in Wilmington NC but also spent most of his time on his father's farm that sits outside of Martin County, North Carolina. He received his finance degree from UNCC/UNCP while playing baseball in college and spent several years working in industrial sales. As a Land Professional, Matthew's skills and background allow him to go above and beyond for his clients looking to buy or sell land.
Matthew's hobbies include hunting, fishing, motorcycles, cars, and baseball. His family is from the Wilmington, North Carolina area. He has a standard poodle named Waylon.
Saw this property online and gave Matthew a call, he answered all of my questions when I was out there viewing the tract. We closed shortly after, and he provided us with a closing attorney for a smooth transaction. I am very satisfied with my purchase and enjoyed my time working with Matthew and National Land Realty.
(March 09, 2021)
Working with National Land and Matt Davis was a great experience! We looked at several properties, ended up buying 4 tracts for our family! He was very helpful and knowledgeable about each piece of land. Once we decided on properties the process was very simple and any questions I did have were answered quickly. I'd highly recommend them if you are buying or selling land!
– Kelsey D. (February 05, 2021)
We reached out to Matthew early in our land buying process. He had a lot of listings in Brunswick County, so that showed us that he really knew the area. We met up with him after he had just driven 2 hours from getting a listing in Laurinburg. He walked the property with us, and we put in an offer the following day. We purchased a great piece of property and were very pleased with our experience with Matthew and National Land Realty.
– Judge family . (December 30, 2020)
Matthew was very interested in finding the right property. He spent hours of time traveling to and walking property with me. The personal interest was greatly appreciated and I couldn't have asked for any more interest and assistance. We still talk to this day.
– Ed Ollie . (December 23, 2020)
I had a great experience with Mr. Davis and National Land. We drove up from Florida to look at this piece of property. We walked the land with Mr. Davis, then drove around the town to take it all in. I am very satisfied with the purchase I made and thankful for Mr. Davis's time.
– Ahmid wakil . (December 18, 2020)
Matthew did a great job acting as the dual agent for this transaction, he knew a lot about the area and made the buying process run smoothly. Matthew was quiet savvy by using technology to show the lay of the land and finding all the corners of the property. We had a great experience with National Land Realty and him!
– Martin E. (December 06, 2020)
I have been working with Matthew Davis and he has been great! I live out of state, so he has been fantastic in coordinating all the details and particulars of each land sale (3) and has done a great job of finding and helping the buyers.
– Arris G. (December 06, 2020)
Matthew was great to work with! Zero pressure to buy and was interested in making sure we bought what we really wanted. Even with a few bumps in the process (Covid-19), he stayed calm and took care of things for us. I look forward to working with him again! Thanks Matthew and National Land Realty
– Chad Y. (May 12, 2020)
Matthew had told me he was making the career change and going into Land Brokering, I had coached him growing up for baseball and he went on to play in college. He has a blue collar work ethic, great guy to be around and he gets the job done!! He had my property under contract after 1 showing, I would highly recommend using Matthew Davis and his team at National Land Realty!!
– John M. (May 12, 2020)
Great guy, loved my experience working with Matthew! His willingness to help follow up on my questions and helping me get answers made things go really smooth. It was good to work with the listing agent that seemed to be on both sides with the seller, as well as the buyer. I'm looking forward to my new property and will be recommending Matthew and National Land Realty to everyone in our area!


– Curtis M. (February 10, 2020)
Land by State
Land Professionals by State