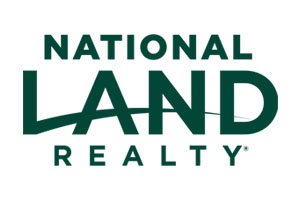 Matthew Ray Thrasher joined National Land Realty in January 2020 bringing with him a deep understanding of the timberland industry. He has sold timberland and recreational land. 
After graduating with an Associate's Degree at NEMCC in Forestry Technology, Matthew started his career with a Growing Assets, a forestry consulting company in Tuscumbia, Alabama where they managed timberland investments for private landowners. He worked there for 7 years as a forestry technician and was doing much of the fieldwork. This type of hands-on work gave Matthew a deep understanding of timber and land. Owners of Growing Assets had another company in the same office, called Natural Resources Group. They specialized in timberland and recreational real estate land sales for private landowners. After four years with Growing Assets, Matthew decided to get his real estate license and started focusing on land sales.  
Natural Resources Group has recently bought into National Land Realty, which is where Matthew has his current license. In April of 2019, Matthew left Growing Assets but kept an active real estate license with Natural Resources Group and started working for Independent Stave Company. Independent Stave Company makes whiskey barrels out of white oak trees. He worked in the log procurement department as a log buyer in north Mississippi and west Tennessee, buying white oak logs from loggers, sawmill owners, and landowners. This position helps Matthew keep his finger on the pulse of the timber markets, which affects the land value. He is able to network with wood-using mills in the area, staying  on top of timber prices.  
Matthew is involved with the Tishomingo County Forestry Association. In his spare time, he enjoys duck hunting and crappie fishing. Matthew is married to his wife Kayla and they have a son named Cullen.
Land by State
Land Professionals by State