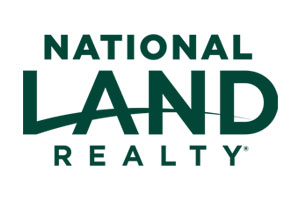 Jason Bledsoe joined National Land Realty in 2018. Jason has over 25 years of experience in sales and sales management that has allowed him to become a master communicator. He enjoys working with clients of all backgrounds and personalities and is dedicated to understanding their needs and concerns. 
Jason was born and raised in Indianapolis. He is a loyal Indiana Hoosiers fan, family man and dedicated Land Professional. He works out of our Indianapolis office alongside his son, Andrew Bledsoe, who recently became a Land Professional. Jason is also involved in The Next Level Experience, a group of high-achieving entrepreneurs and businessmen from around the globe. 
Jason has been married to his wife, Christina, for over 20 years. Their family consists of four children: Andrew, Austin, Abel and Annabelle Rose, and three dogs. When Jason's not hard at work, you can find him playing basketball, spending time with his family and participating in all the activities his kids are interested in.
I have been doing business with Jason Bledsoe for over 15 years. Great guy that continually works to make everyone a winner in every deal.
– Alan L. (February 12, 2019)
I have worked with Jason for almost 3 years and really can't say enough good things about him. He is a business oriented, approachable, personable, and patient leader. He will look at your wants and transition them into house choices for you. I know this because Jason seeks to understand first before being understood. I highly recommend him for all your real estate needs.
– Joseph S. (January 09, 2019)
I have known Jason Bledsoe since high school and am lucky to call him a friend. Over my career as a City County Councillor for the city of Indianapolis, I have met a number of people in this industry, and Jason is second to none. He has always been a man of his word, innovative, and trustworthy. I would highly recommend Jason and National Land Realty to anyone.
– David R. (January 09, 2019)
I have known Jason Bledsoe for many years and find him very friendly and hardworking. His easy going attitude makes him very customer friendly. His integrity in business matters is unmatched because of his honest approach. I would definitely give him a Five Star review!!
– Challen H. (January 09, 2019)
Jason and his company are top notch in all aspects. Jason is incredibly motivated and a very loyal man that understands client service is the key to any industry. I was impressed with the way NLR looks for out of the box solutions.
– Ben C. (January 09, 2019)
I've worked with Jason Bledsoe through numerous business transactions over the past 5+ years. He's great to work with and always goes above and beyond to meet and exceed my expectations. I always feel assured Jason will act with honesty and integrity when taking care of my needs.
– Megan B. (January 09, 2019)
I have known Jason Bledsoe for several years now. I had the opportunity to relate to him at a personal level and also in business. He is a man of character and integrity that demonstrates more of a team focus by helping others achieve tasks to complete the overall project. I believe he is an important asset to "National Land Realty, LLC" and a promoter of the interest of the client over his own. I will continue doing business with him and will recommend his services to anyone that may need this type of help.
– Juan Carlos G. (January 09, 2019)
I have known Jason Bledsoe as a friend, leader and entrepreneur for over three years now. He has a high level of integrity and universal values always putting others first and stressing clear communication and clarity in every interaction. He will not waste your time and provides value to all parties involved. His success is not limited to his professional landscape as he invests greatly in his personal and family life. Jason is a pleasure to work with and will help you find the successs you are looking for!
– Gian Marco P. (January 09, 2019)
Jason Bledsoe I have known for years and I have always found him to be a great business man and to be true to his word. And that's the kind of guy you need to work with in any land deal.
– Jim M. (January 09, 2019)
Land by State
Land Professionals by State