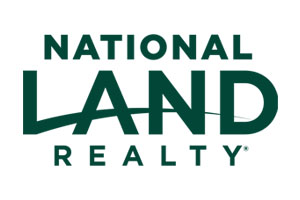 Dustin Bedgood joined National Land Realty in 2019. Dustin has a true passion for the outdoors and a drive to help clients meet all of their land goals. He is involved in several organizations such as the National Wil Turkey Federation (NWTF), Delta Waterfowl, Wounded Warriors, and the National Rifle Association (NRA). Dustin is also a 100 ton captain and a tournament fisherman. He specializes in inshore and offshore fishing for all skill levels and has taken thousands of people on the fishing trip of a lifetime. 
Dustin and his wife, Johanna, live in Chatom, Alabama, with their children, Reese and Logan, and their dog, a Black Mouth Cur named Ginger. In his spare time, Dustin enjoys saltwater fishing, spear fishing, turkey hunting, boating, and flying.
Dustin is a great guy to work with. Honest and trustworthy.

– Nick C. (December 31, 2019)
Dustin Bedgood exceeds expectations. His willingness to truly listen to his clients always results with them getting exactly what they want and how they want it.
– Zachary T. (December 31, 2019)
Land by State
Land Professionals by State