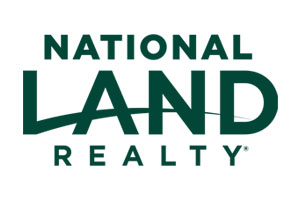 Close
Contact Dani Palmer
Fill out the form to the right and click "Send" to contact Dani.
Dani Palmer joined National Land Realty in 2019. Dani has nearly a decade of experience in real estate. Before joining the NLR team, she worked with Keller Williams, selling residential and waterfront properties. As a Land Professional, she enjoys helping clients reach their land goals and invest in properties that they will enjoy for many years. Dani's hobbies include building things and renovating properties. Dani, her husband (who does professional guided fishing and hunting trips), and her two children currently live in Joshua, Texas.
Let's talk about communication! Dani is absolutely #1 in this category! She is personable, quick response time, willing to listen to your wants and needs, and always spot on with her suggestions! She will go above and beyond for you and never look back! Hands down best to have in your corner!
– Kayl H. (March 03, 2020)
Dani Palmer was great to work with. She made the process smooth and painless. I would highly recommend her to anyone looking to buy or sale land.
– Jeremy S. (February 27, 2020)
Dani is a wonderful realtor to work with, always accessible, able to answer all questions, and make the process smooth and enjoyable.
– Cathy F. (February 26, 2020)
Dani has done an outstanding job selling two properties for our family. She is very professional, and knowledgeable about handling the hard things and the easy. She is always available to answer questions and help in any way. And if we ever need to sell property in the future we will certainly have Dani take care of things!
– Debbie W. (February 25, 2020)
Dani is awesome to work with. She knows the area and the market. She kept in contact through the whole looking purchasing and closing process. Highly recommended!!
(February 25, 2020)
My wife and I worked with Dani. We had a great experience. Dani constantly made herself available to us and our hectic schedule. She was always pleasant, professional, and humble. We will definitely use her in the future!!
– Rob W. (February 25, 2020)
Land by State
Brokers by State