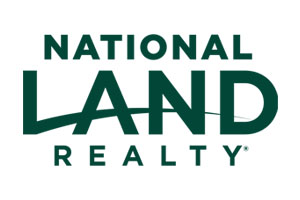 Close
Contact Connor Guess
Fill out the form to the right and click "Send" to contact Connor.
Connor Guess joined National Land Realty in July 2020. Before coming on board with National Land Realty, he worked as a Loan Officer with AgSouth Farm Credit ACA, primarily focused on financing land transactions. His ideal property to sell would be larger acreage properties providing a buyer the opportunity to hunt, recreate, or live on.
According to Connor, being on the land, understanding the personal connection between a landowner and their property, and building relationships with buyers and landowners are things that he is passionate about. What sets him apart from other land professionals is his experience in financing land transactions.
He graduated from Clemson University, class of 2015, and majored in Business Management. He is also a QDMA Deer Steward Level I and is involved in National Wild Turkey Federation, Quality Deer Management Association, and Ducks Unlimited.
He is originally from Denmark, SC in Bamberg County, and now lives in the low country in McClellanville, SC. In his free time, you can catch him Hunting, Fishing and he's a passionate fan of Clemson Football!
Good communication. Good, friendly attitude
– David E. (November 19, 2021)
Excellent representation and communication from beginning until end. Definitely will engage National Land again.
– Paula G. (June 22, 2021)
Land by State
Land Professionals by State