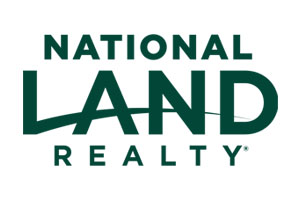 Cheri Barnes joined the National Land Realty team at the start of 2020, bringing more than six years experience in land sales, with a focus on timberland. 
In the summer of 2012, she began working for Natural Resources Group, Inc., a rural land real estate company, as well as its sister company, Growing Assets, LLC, a timber management consulting firm. She thrives delivering the land properties when buyers, especially first-time buyers, get excited.
Cheri credits the team at National Land with her ability to deliver best in class service to clients. "I have the opportunity to learn from the vast experience of a registered forester, engineer, former appraiser, a former farm credit branch manager, hunters, a computer engineer, and salesmen. Our TN Valley office consists of a team here - when you get one of us, you get all of us," she says.
She adds that she and the team are problem solvers, creating an environment for asking the questions why, how, is this ethical, etc. If she doesn't have the answer immediately, she will get it.
Land by State
Land Professionals by State